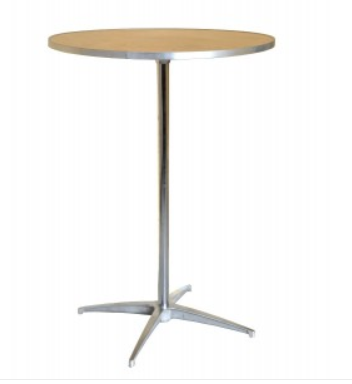 30" High Top Cocktail Tables
Nobody wants to sit all day long. Scatter these bad boys around your party so you don't find drinks in your bushes.
Like to get low? These tables are available with both the standard 42" tall base and a shorter 30" base. Can't decide? Why not both?
*42" tall is our default. If you want shorter tables, please contact us after your order so we can make note of it in your event file