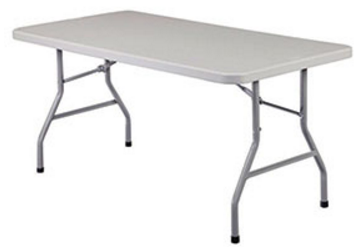 8' Banquet Tables
Tables fit 8 people per side, 10 if you include chairs at the ends.
If you're trying to select more items than the quantity menu will allow, that means our inventory is low, but all hope is not lost! CONTACT US SO WE CAN GET MORE FOR YOU if time allows.
Pricing is for delivery or pickup only. If you need the tables set-up on site the additional charge is $1.25 per table and will be available to add to your cart after adding the tables. We'll tear them down for a $1.25 each too!